As we lurch towards Thanksgiving, still dismayed at the outcome of the election and the steady appointment of very conservative white men as cabinet leaders, we are taking some time to look back and regroup before we move ahead. It's difficult to find a silver lining in what feels like a crushing defeat, but we are hardly the first to walk this particular mile. Many of the women featured in Dead Feminists: Historic Heroines in Living Color suffered incredibly disappointing losses. As the first woman to run for President on a major-party ticket, Shirley Chisholm turned over her 152 delegates to George McGovern, who was crushed by Nixon (who resigned in 1974 to avoid impeachment). Elizabeth Cady Stanton and Susan B. Anthony spent their lives working for the cause of suffrage, but both died before women got the vote. Alice Paul penned the Equal Rights Amendment, but never saw it passed—nor have we. (In 1972, the ERA was finally passed by Congress and sent to the states for ratification. The original seven-year limit was extended by Congress to June 30, 1982, but at that deadline, the ERA had been ratified by only 35 states, three states short of the 38 required.) All these losses are a reminder that we have so much work to do, and it's going to be a lot harder than we ever thought.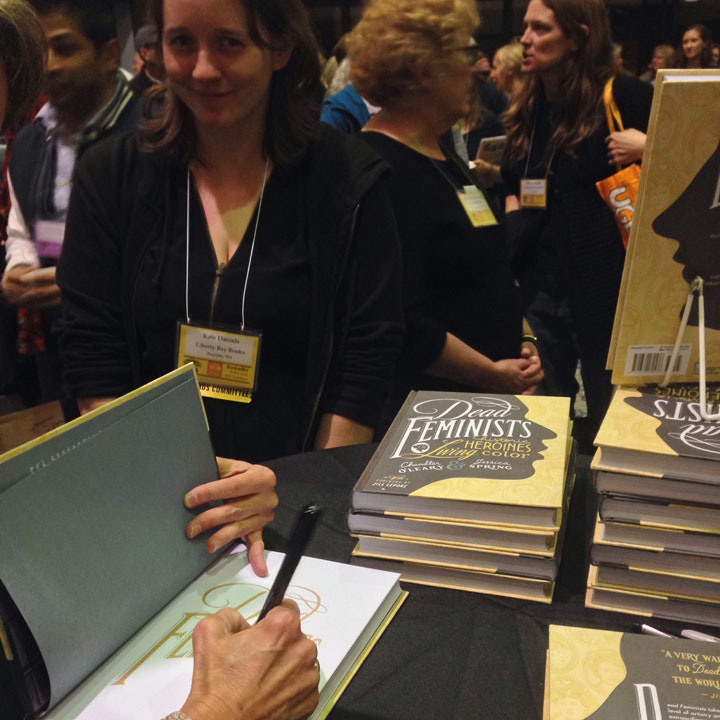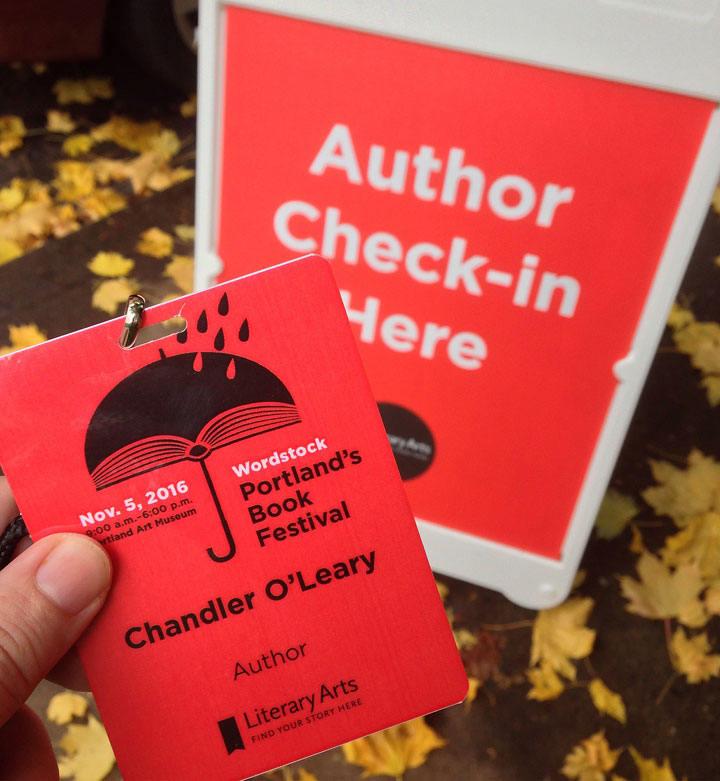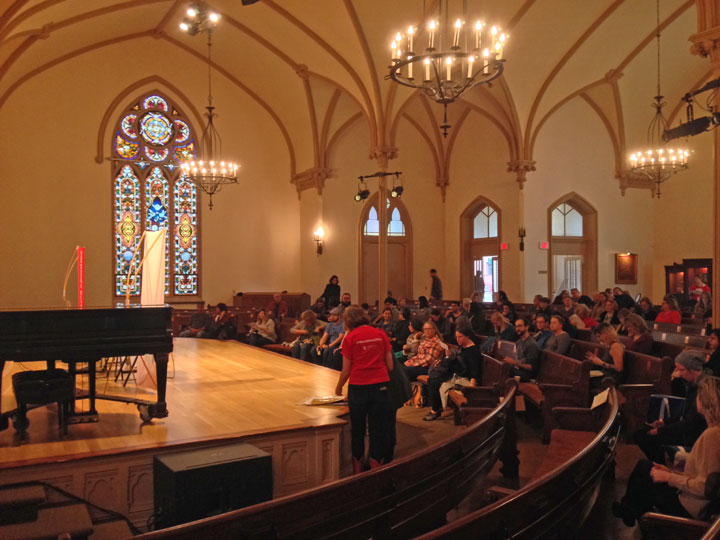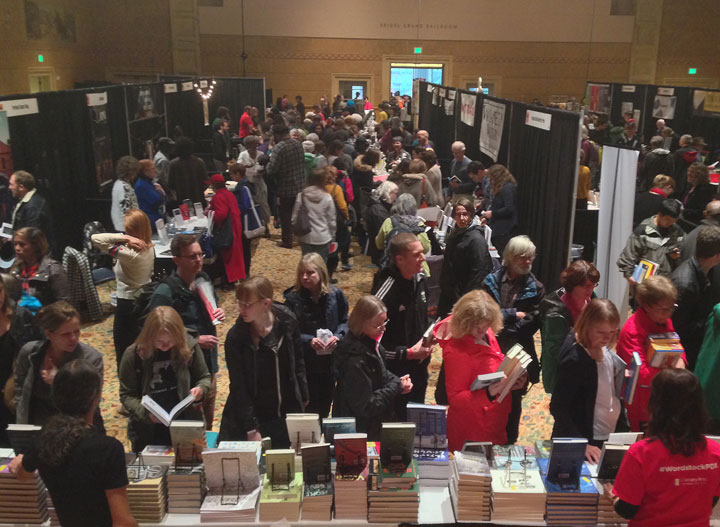 This fall, we have traveled around the Pacific Northwest sharing the stories of the women in our book. It has been largely celebratory—preaching to the choir, and meeting other authors with whom we agree. We spent several days in Portland for a long run of events, including the opportunity to speak on a panel at Wordstock about boundary-breaking women with best-selling author Laurie Notaro and moderator Elly Blue. An event at Powell's on Hawthorne let us share the stage with Rad Women Kate Schatz and Miriam Klein Stahl. The tour wound up with an appearance at Beach Books on the Oregon Coast, attended by Jessica's mom and three sisters—an intense feminist posse. We even hit the road on election day, speaking to a standing-room-only crowd at the University of Puget Sound, everyone jubilant with the thought that we'd be celebrating that night.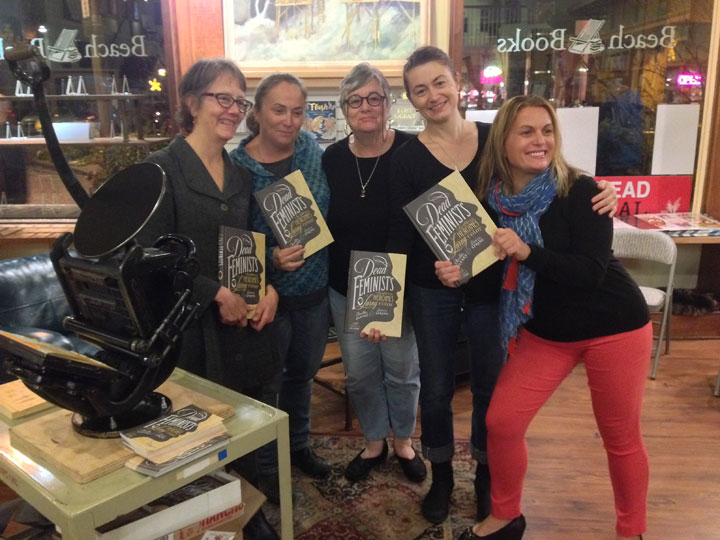 A post-election event at Third Place Books last week was—in contrast—fairly somber, lightened by host Lish McBride (YA author of the fantastic Necromancer and Firebug series, who shared some tips for us newbie authors) and an earnest audience. Carole, an insatiable reader, asked us to sign a copy of our book to send to Donald Trump, thinking the abundant visuals would be welcome by a self-acknowledged non-reader. Another woman introduced herself as a Republican, sharing how she scolded her reading group, admonishing them that they could "still be Feminists and Republicans too." We left that evening feeling recharged, having been told by many women there that they found some comfort in the gathering and were inspired by a message of action.
While it has been amazing to see our books in stores throughout the country, we are especially excited to have our work in Washington, DC. The National Museum of Women in the Arts will feature our broadsides through the inauguration, until March 17th. Knowing that others have tread this path before us, and still others are following behind us, both heartens and strengthens us. And more than ever, we are reminded that all of us have the right and responsibility to act, for our words and deeds have an impact on the future.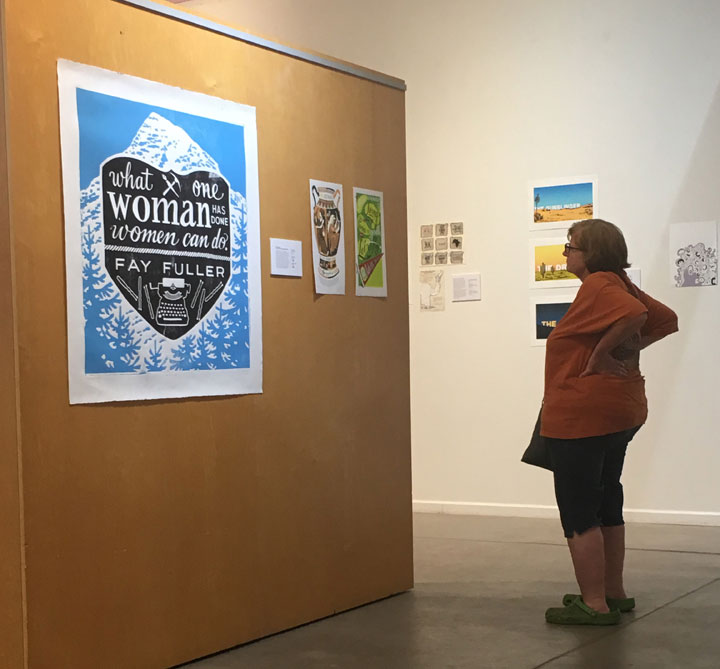 Save
Save
Save
Save